Jan. 27th, 2019 at 9:21 PM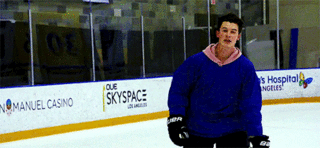 Brayden Nandez
Hockey player
Work in progress

Nicholas Brayden Nandez.
Feb 14 1997
Olivia and Eric Nandez.

From a young age Nicholas preferred to go by his middle name, Brayden. He was a Valentine's baby. The youngest of two. His Mother a school teacher married her long time boyfriend after Brayden was born.

Growing up, he was always athletic. He played baseball in the summer, and hockey in the winter.

He got a full ride scholarship on a hockey scholar.